All 36 passengers and 11 crew were rescued from the plane before it sunk in the lagoon. They were taken to hospital, where eight remained, four in a serious condition with bone fractures and other injuries, according to a hospital spokesman.
"I thought we landed hard until I looked over and saw a hole in the side of the plane and water was coming in," passenger Bill Jaynes said in a video posted by the Pacific Daily News website.
"I thought, well, this is not like the way it's supposed to happen," he said, adding water was waist-deep in the cabin before rescuers arrived.
Bill Davis wrote on Facebook that he witnessed the crash from the airport in Chuuk.
"It landed in the water about 160 yards [145 metres] off shore.
"The plane floated long enough for the 36 passengers and 11 crew members to escape and be rescued by locals in their boats."
Air Niugini said in a statement that "the weather was very poor with heavy rain and reduced visibility at the time of the incident".
A spokesman for Papua New Guinea's Accident Investigation Commission said investigators would fly to the scene as soon as possible to piece together what happened.
John Merelli, an employee from a nearby hotel, told Guardian Australia he heard the plane coming in and thought it was a "normal" landing.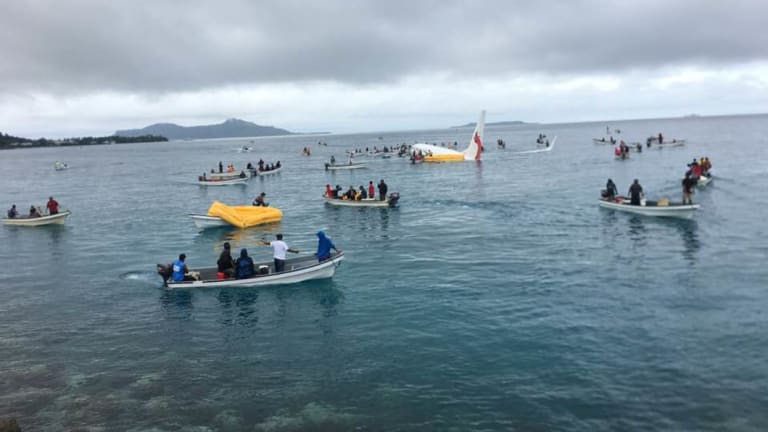 "Then I went back to my workplace and somebody told me, and I looked from the rooftop and the plane was starting to go underwater," Mr Merelli told Guardian Australia.
"The plane crashed and in around five minutes the rescuers were there, they were ordinary people, because there are plenty of boats around the shore. The officials were about 10 minutes."
Air Niugini is PNG's national carrier which services domestic network and international routes across Australia, Asia and the Pacific.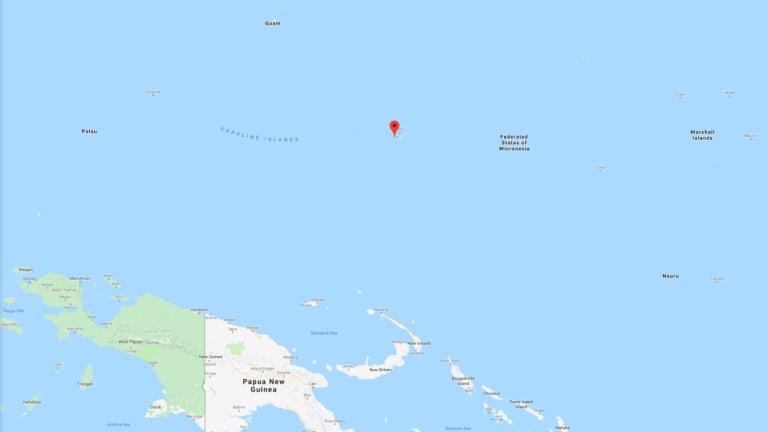 In 2013, all 101 passengers aboard a Lion Air flight that overshot the runway at Denpasar in Indonesia and landed in shallow water were similarly rescued by boats without casualties.
With Reuters
Josh Dye is a news reporter with The Sydney Morning Herald.
https://powermoneysex.us/wp-content/uploads/2018/09/d6c2a9c7bcb3712361431bf3afd329f1e262302a
450
800
PowerMoneySex
https://powermoneysex.us/wp-content/uploads/2018/05/POWER-MONEY-SEX-LOGO.png
PowerMoneySex
2018-09-28 11:38:44
2018-09-28 11:38:44
PNG-bound Air Niugini flight lands in lagoon