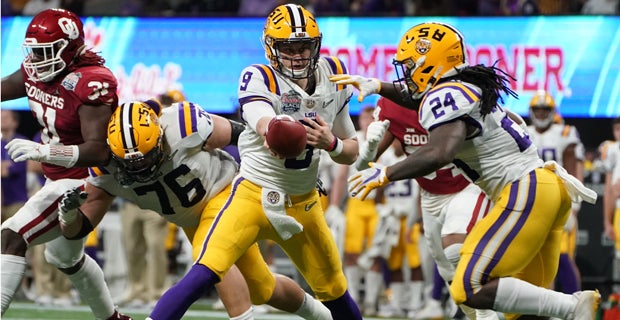 The NFL Draft is a spectacle all of its own. The Senior Bowl, the Shrine Game and the Combine provide introductory events to the big one by showing us more of the college players than ever before. 
This year's draft is an interesting one where the top two picks seem set in stone while the rest of the draft is up in the air. Deep with talented receivers, running backs, defensive backs and offensive linemen, there is a sense of "beauty in the eye of the beholder" with many of the players.
The Cleveland Browns, and their fans, have a long history with the draft. It has been their Super Bowl for far too long. With a head coaching search in progress and a general manager to be hired after that, there is a lot we don't know about the beloved franchise. Free agency coming before the draft can also greatly alter draft plans, although some would caution against that method of team building.
As it is, the Browns have their own picks in the first four rounds of the draft and an extra third-rounder via the Duke Johnson trade. They currently do not own a fifth-round pick and have the Cardinals and Bills picks in the sixth and seventh rounds respectively as well as their own in the final stanza. The team made trades with undisclosed picks and/or swaps for Taywan Taylor and Justin McCray that should be sorted out sooner than later.
For now, the Browns enter the draft with perceived needs at both starting offensive tackle spots, at least one linebacker spot and both safety positions. Need-based drafting is not the prioritized way of doing business for good teams but the Browns can't go into 2020 without at least addressing some of those positions either in the draft or free agency.
For the purposes of this 1st Round NFL Mock Draft, we will use the draft order that is currently set after the Wild Card Round of the NFL Playoffs and team record beyond that.
https://powermoneysex.us/wp-content/uploads/2020/01/9588236.jpg
320
610
PowerMoneySex
https://powermoneysex.us/wp-content/uploads/2018/05/POWER-MONEY-SEX-LOGO.png
PowerMoneySex
2020-01-06 15:51:58
2020-01-06 15:51:58
1st Round Uncertain After Two